On the eve of the Dragon Boat Festival, the high-level forum for nitrogen fertilizer industry development and the 2011 industry work conference will begin in Wuxi, Jiangsu. Li Shousheng, executive vice president of the China Petroleum and Chemical Industry Federation and chairman of the China Nitrogen Fertilizer Industry Association pointed out at the meeting that issues such as overcapacity, tight raw material prices, and low concentration of companies have become increasingly prominent, plaguing the development of the nitrogen fertilizer industry. . During the "Twelfth Five-Year Plan" period, the nitrogen fertilizer industry should promote the transformation of development methods, promote the application of advanced coal gasification technology, coal-based polygeneration technology, high-efficiency synthesis gas desulfurization refining and syngas installation technology, and greatly increase the efficiency and agrochemical use of chemical fertilizers. The level of service as the starting point for the transformation and upgrading of the industry and the focus of technological upgrading.

Li Shousheng pointed out: "Different coal quality and post-processing procedures have different requirements for coal gasification technology. If you choose the right one, you will take the initiative. If you choose the wrong one, you will become passive. The company must combine its own characteristics in the choice of coal gasification and synthesis gas refining technology. And management work hard." He proposed that there are many gasification furnaces such as Texaco, Shell, multi-nozzle furnaces, aerospace furnaces, and Qinghua furnaces. There are also enterprises with advanced syngas refining technology in Hunan Anxi. Nanjing Guochang and many others. In addition to making efforts in technology and equipment selection, companies must also strengthen cooperation with technical service units, strengthen technical training, and ensure the advanced and reliable technical equipment.

He added that advanced technology is the guarantee for energy conservation and emission reduction. At present, China's production capacity of synthetic ammonia with anthracite as raw materials is about 35 million tons, the average total energy consumption per ton of ammonia is about 1,415 kg of standard coal, and the average energy consumption per ton of ammonia using non-anthracite as raw material is 1,800 kg of standard coal. At the end of the "Twelfth Five-Year Plan", the production capacity of synthetic ammonia using anthracite as raw materials will drop to about 33 million tons, and the national average energy consumption for synthetic ammonia will drop to 1,350 kg of standard coal, which means that 2.14 million tons of standard coal will be saved. The proportion of non-anthracite coal as raw material for ammonia synthesis will be increased from the current 10% to 25%, and the output will reach 15 million tons. The average energy consumption will be reduced to 1650 kg of standard coal, and 2.25 million tons of standard coal will be saved in the whole year. Adding two items will save 4.39 million tons of standard coal a year. If the price per ton of standard coal is calculated at 1,300 yuan, the annual benefit will increase by 5.7 billion yuan.

Li Shousheng stressed that "agrochemical services are the focus of the nitrogen fertilizer industry's 12th Five-Year Plan to change the way of development. In the work of agrochemical services, we must give top priority to improving fertilizer efficiency and providing assistance to peasant brothers. It is not easy for farmers to make money. Agrochemical services should not engage in conceptual publicity, how much nutrients are in fertilizers, and how much should be marked on packaging, and quality brand strategy and quality standardization work must be solidly promoted."

ABS Sheet for clamshell and plastic to keep an ester composition of the material is the biggest heavy quality, poor thermal conductivity. The temperature between the molding temperature it depends on both raw materials, is 240--265 degrees, the temperature is too high, ABS will decompose liquidity too low PC material is poor.

ABS Sheet for clamshell (Acrylonitrile Butadiene Styrene) has good chemical and stress resistance .It combines toughness with rigidity and creep resistance .Easily thermoformed resulting in excellent mould detail .Easily machined , die cut , routed , sanded , buffed and polished.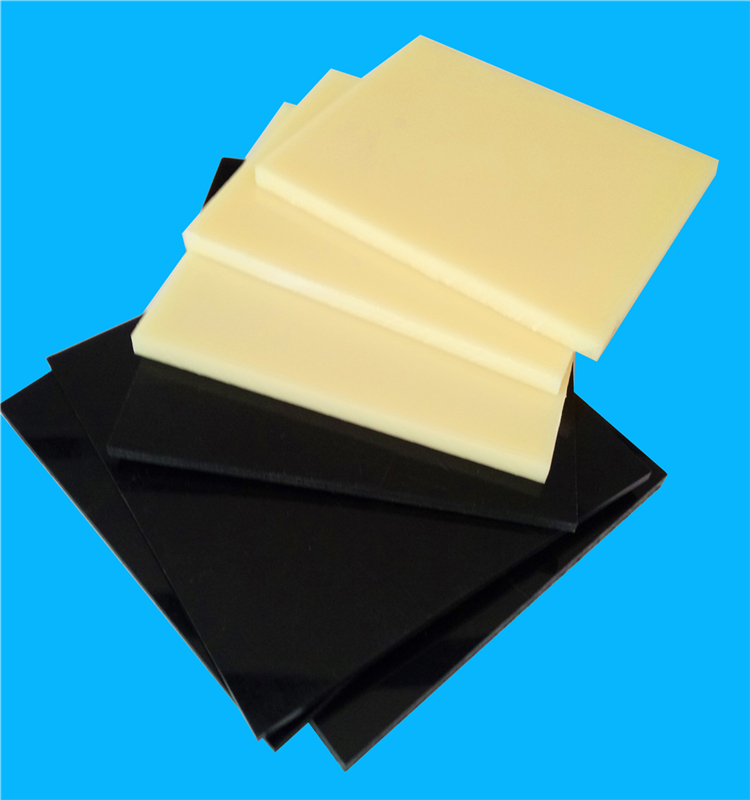 ABS Sheet for clamshell Key Features :
High rigidity and impact strength
Excellent abrasion resistance

Excellent electrical properties, moisture and creep resistance

ABS has good chemical and stress cracking resistance to inorganic salt solutions , alkalis and many acids .( Except strong oxidizing acids )

ABS is easily machined to close tolerances , is tough , dimensionally stable and may be thermoformed.



ABS Sheet for clamshell Applications:
Automotive interior and exterior
Aircraft interior trims
Home appliances
Architectual model buildings & prototyppe models
Luggage
Machine parts and rollers
Pipes & fittings
Trays
Abs Sheet,Abs Rod,Plastic Abs Rod,Plastic Abs Sheet

SHENZHEN XIONGYIHUA PLASTIC INSULATION LTD , https://www.xyhplastic.com